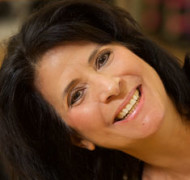 200HR-RYT
Susan believes a consistent Yoga practice can make you feel more connected and compassionate to those around you and to yourself. You will learn to become more mindful & present in your body through flowing postures, deep breathing, and healing energy. Yoga balances you, centers you, and grounds you, as you become aware of a consistent calm – deep within you – which you have access to any time throughout your busy day.
Susan's passion for Yoga and her joy of teaching shines through as you flow through a nurturing practice, refreshing and rejuvenating yourself while uniting your mind, body, and spirit throughout the class.  Susan encourages you to join her on the mat and set the Intention to transform your life through the benefits of a Yoga practice.
In addition, Susan is a Reiki I Practitioner, swims several times a week, and loves to Stand-Up Paddleboard.
• 200 HR Yoga Instructor RYT – Prana Yoga New York Open Center.
• 25-HR Chair Yoga – LVCYT Lakshmi Voelker New York Open Center
• Registered through Yoga Alliance